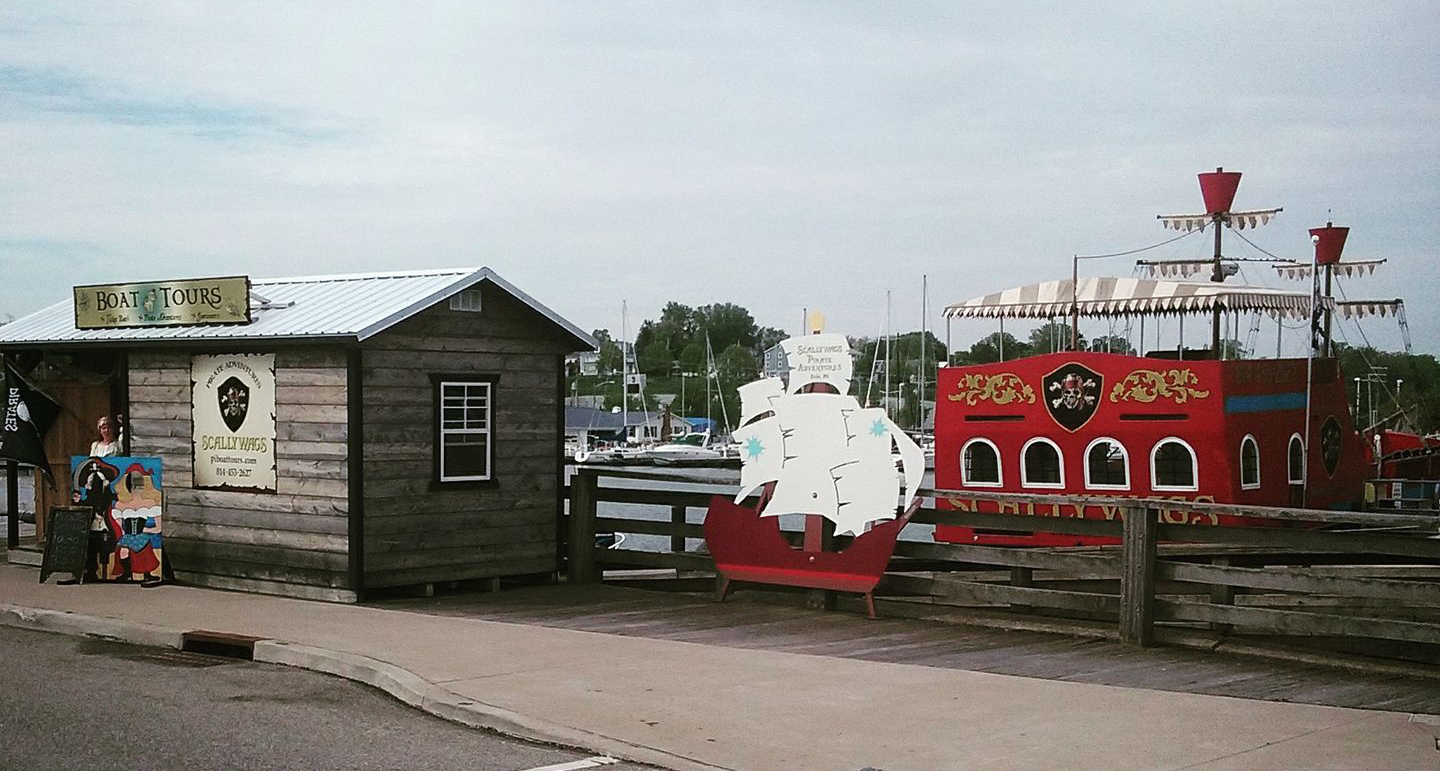 Ticket Booth & Gift Shop
Located at the corner of West Bay Rd. & State St. near Dobbin's Landing in Erie, PA.
Scallywags Pirate Adventures
Mailing Address:
2 State St.
Erie, PA 16507
Ticket Booth & Gift Shop Phone:
(814) 453-2627
Frequently Asked Questions
Please take a moment to read our most frequently asked questions.
Ship & Safety Information
The Scallywags is a custom designed wooden vessel that was built in Maryland and took 6 months to complete. The ship is 54′ in length at the water line, 62′ overall, with a 20′ beam and 4′ draft. It is powered by Twin Volvo Diesels, each 225 HP.
The vessel was built to U.S. Coast Guard requirements and is certified to carry 75 passengers. It is equipped with the latest lifesaving equipment and our Captains are all U.S. Coast Guard licensed.